Netaji Subhash Chandra Bose Award for eduINTERNATIONALISATION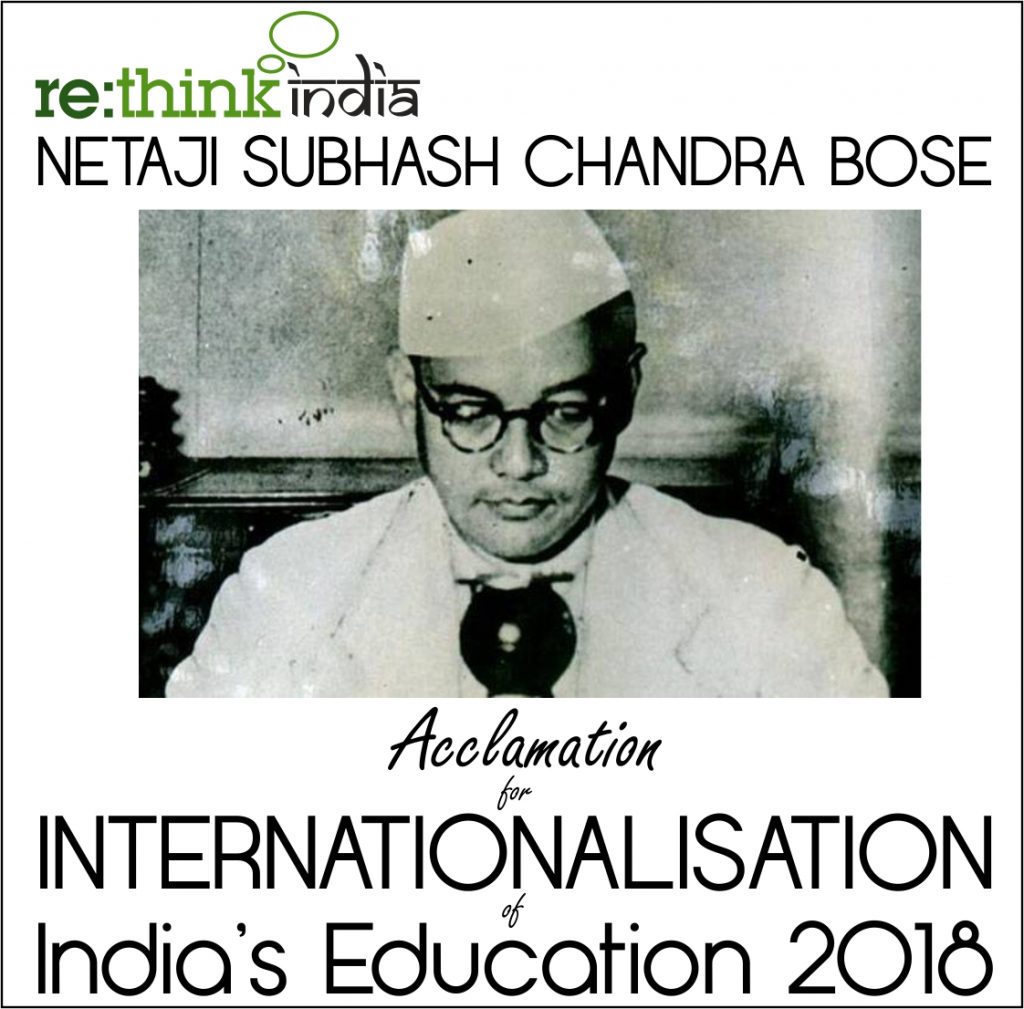 AWARDEES 2018
Success of any progressive educational institution depends on its ability to forge strategic alliances with global international partners. While some view the internationalisation of education as one of the ways a country responds to the impact of globalisation, yet at the same time respects the individuality of the nation while the others take it to be an intertwined process of integrating an international/intercultural dimension into the teaching, research and service functions of the institution.
At a time when India is marching ahead to redeem her rightful place in the comity of nations, Internationalisation of her Educational Institutions would be a key ingredient of growth towards the building of a New India.
Netaji Subash Chandra Bose, whose romances with the Indian Freedom Struggle still induce a sense of incredible awe & reverence. He was one of those formidable force of those times who envisioned the internationalisation of India's Freedom Struggle and ended up playing a key role in the attainment of Independence by his uncanny vision & indomitable action.
All those institutions who shall qualify through this rigorous process of nomination shall be felicitated with the Netaji Subash Chandra Bose Acclamation for Internationalisation of India's Education 2018 on the forthcoming 9th of April during eduGLOBAL 2018.
In case you have any query or clarification, do ping
Dr. Surbhi Vaish Mittal
Director Relationships

(M: 9910050939 | W: 9910050597 | L: 0120-4926060)
E: surbhi@rethinkindia.in
A nominal registration fee is kept to make this entire exercise financially self-sustaining and value centric.
Download the PDF Version of the Registration Form for Reference