Learning Ambience

The Learning Ambience of any Educational Ecosystem is the foundation & a pre-dominant facet which essentially drives the learning outcomes at large.
ReTHINK INDIA is thereby curating the Learning Ambience Rankings 2018
based on a set of essential parameters
as in Acoustics, Luminosity, Odour, Touch & Aura which determine a learning ambience.
These rankings shall be released mapped to each of the eduZONES located in each of the
eduDESTINATIONS
.
The top seeding Institutions from each of the eduZONES which would have taken up this mammoth exercise would be felicitated with
Sir C V Raman Award For Applied Physics 2018
.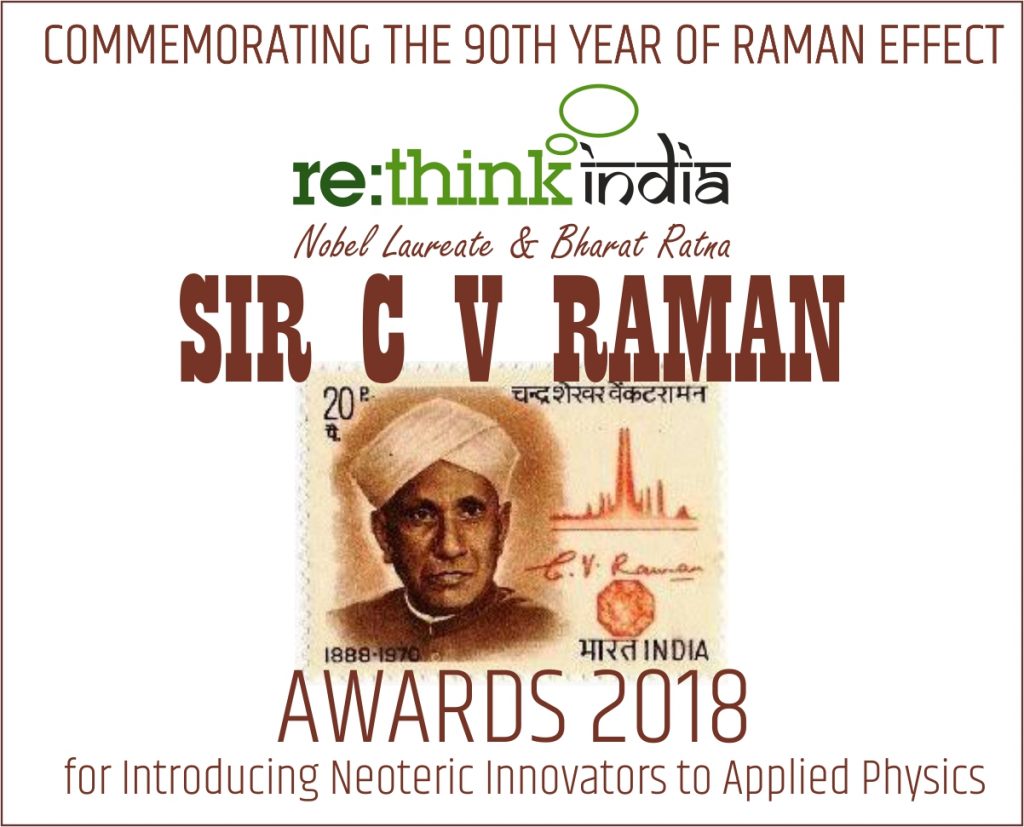 2018 happens to be the 90th Year of the Discovery of the Raman Effect.
It was on 28th of February 1928, Sir Chandrasekhara Venkata Raman brought global accolades to a colonialised nation by making the seminal discovery in particle physics named as Raman Effect after him.
Experimental Physics which eventually led to this seminal discovery need to be bolstered at a time when the nation is marching ahead to erect itself to a New India nurturing its neoteric innovators.
What better way to commemorate the 90 years of the Raman Effect by offering an Applied Physics Activity to the student community at large and at the same time making a great practical use of their effort by curating the Learning Ambience Index of your institution.
Felicitation of the Top Ranked Institutions
National Technology Day, May 11th, 2018
In case you have any further query/clarification
Please do not hesitate to Contact
Dr. Surbhi Vaish Mittal
M: 9910050939 | L: 0120-6529555
Have a Look